The construction of a new 'roundabout feature' at our Centre for Excellence is now complete.
As well as retaining excess water during the rainy season, it provides seating area for approximately 90 people, plus a speaker's platform for use during the dry season.
The roundabout is a key part of our drainage plan for the site. With a natural gradient of 6%, the site is susceptible to ground water run off and soil erosion.
Construction
In 2019 we excavated a retention basin, with maximum capacity of 675,00 litres of water. In addition several key outlet pipes were installed.
This year, work focused on the construction of simple, amphitheatre design to fit into the excavated ground.
Five of our Brick and Blocklaying trainees have been working on the project, guided by foreman Davies Phiri.
Davies trained with us in 2018 through our construction work at Kamaila Community School.
With his new skills, Davies has been working on a number of building projects. Since his training Davies has bought a plot of land and has built a two-bedroom house for his family. Davies says with his income he manages to feed his family.
This is Davies' first project working as a Foreman. When we asked Davies what he hopes for in another two years, he replied; "You will find me out driving a car!"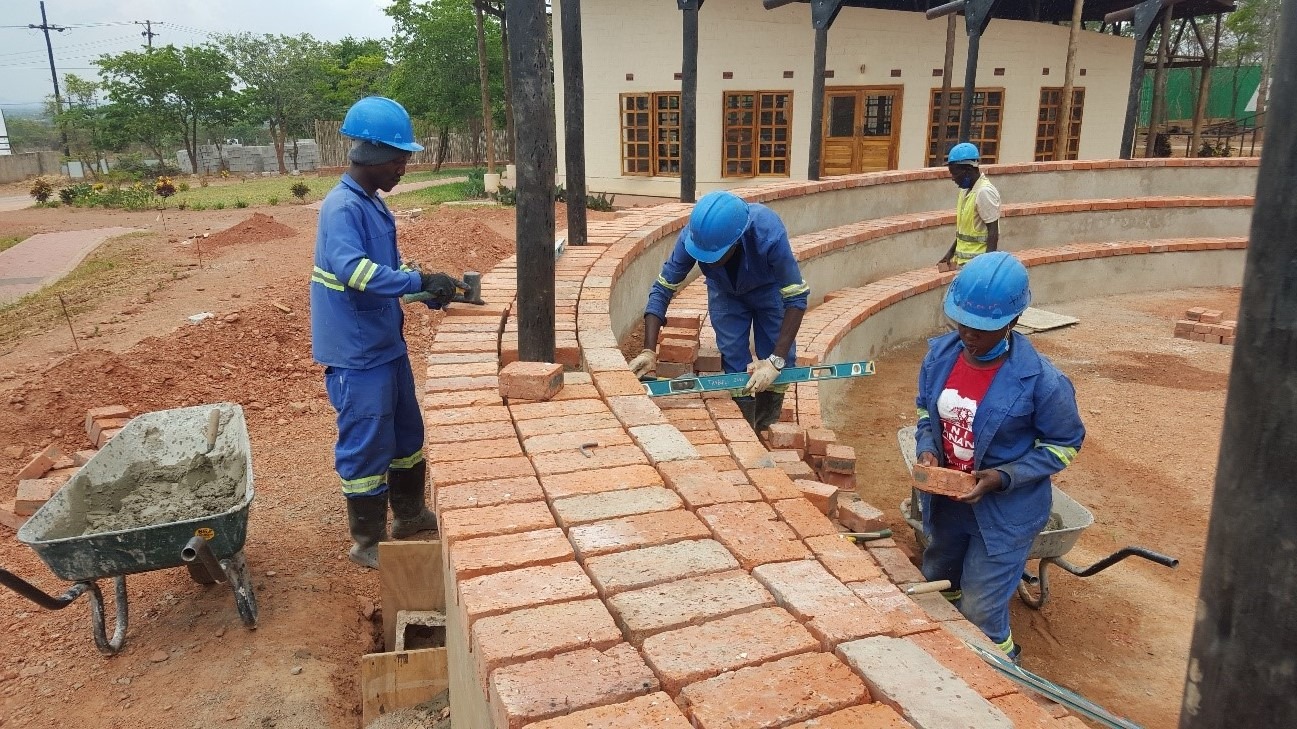 Davies and his team installed vertical gum poles around the edge, similar to those used in the design of the Lusumpuko Hall. Plant crawlers will grow along these to provide shading to the seating area.
The team finished the project by planting grass in the basin to help prevent soil erosion, as well as providing a base to retain excess rainwater.